Our Events
Subscribe to posts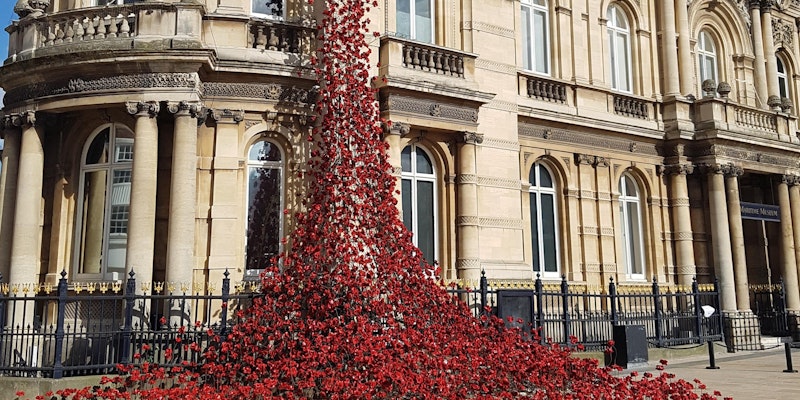 Discover why Hull is the UK's City of Culture!
Explore over 700 years of history with a guided walk of Hull's historic Old Town.
Tour guide Paul Schofield will lead through the town's medieval streets to take in the newly created Minster (Holy Trinity), Land of Green Ginger, High Street and Wilberforce House/Museums' Quarter, the old docks, the Pier and River Humber, and Humber Street which has been transformed into a cultural hub.
Meet at Hull City Hall, the walk will take approximately 2 hours.
Our guide Paul Schofield hails from Hull and has been leading tours of the city over the last 29 years. Over the years he has done work with the City Council, and Visit Hull and East Yorkshire and has recieved awards and much acclaim for his fascinating tours.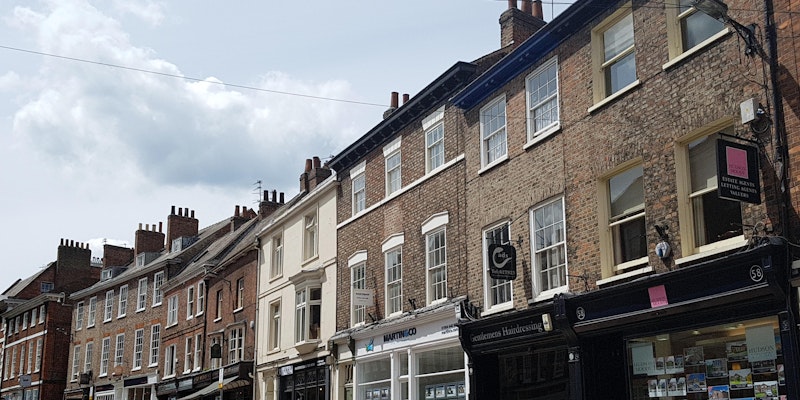 Thursday 20 July 2017
17:00 – 18:30
Holy Trinity Church
Micklegate

York
YO1 6LE
When people think of eighteenth-century towns, they often think of Bath: an elegant city with rows of classical terraces and crescents, inhabited by the characters of a Jane Austen novel. In contrast, York today is often thought of as a Roman stronghold, a Viking settlement, or a medieval town, but York, like Bath, was also a focus for polite society in the Georgian period. In York however, the older timber-framed houses jostled for position among the newer homes and classical facades often hid medieval interiors.
This tour will aim to evoke how the streets would have looked like at this time and also create biographies of the owners and inhabitants. It is an opportunity to put names and stories to the seemingly blank façades of the street, including Mr Theophilus Garencieres who was an apothecary and ran the medicated baths in Stonegate. The walk will also take in the houses of hatters, booksellers, ladies and gentlemen. The tour will begin in Micklegate, before turning to High Ousegate, Pavement and Stonegate.
Meet outside Holy Trinity Church, Micklegate, the walk will take approximately one and a half hours.
Our guide, Dr Matt Jenkins, is an Associate Lecturer at the University of York, specialising in buildings and landscapes.
The National Centre for Early Music, York
CBA Yorkshire's Autumn Showcase is a new event which aims to 
celebrate the amazing range of work being done by Community 
Archaeology groups in the county. The day will consist of presentations, 
poster displays and exhibitions by archaeological groups with a series of 
workshops to help develop skills.
The event is designed to encourage groups undertaking archaeological and 
historical research to come together, to share their discoveries and to learn about 
what colleagues are doing in other parts of the county. CBA Yorkshire wants to 
do more to encourage the work of Community Archaeology groups and so we 
will also be encouraging feedback on what you want us to do to improve our 
support. The event is being held in the historic church of St Margaret's in the 
heart of York. The church was restored and converted into the National Centre 
for Early Music in 2000, winning major conservation awards.
For further information on booking watch this space
Otherwise, should your Community Archaeology group would like to be part of the Autumn 
Showcase by giving a 20 minute talk on work that you are doing and/or by putting 
on a poster display or a table-top exhibition then please register your interest by 
e-mailing a c.100 word summary of your project to:
secretary@cba-yorkshire.org.uk
or by post to: Trevor Pearson, Secretary, CBA Yorkshire, 3 Grosvenor House,
Grosvenor Terrace, YORK YO30 7BF.
We want to get all the arrangements in place by the end of June so please 
don't delay your response!
As part of the Festival of Archaeology 2017 we are visiting the excavations at Hanging Grimston, near Kirby Underdale, North Yorkshire Sunday 30 July 2016 
The Hanging Grimston Community Archaeology Project is a joint venture of the High Wolds Heritage Group and Scarborough Archaeological & Historical Society. Its principal aim is to test, mainly through excavation, ideas derived from recent earthwork and geophysical surveys about the phasing and history of medieval and earlier settlement remains at Hanging Grimston - a deserted village on the western scarp edge of the Yorkshire Wolds, just north of Garrowby Hill (OS grid ref SE 79903 59971). 
Excavations at the site began in 2015 with the investigation of a probable manorial enclosure and included the discovery of the site of a medieval dovecote. Trenches elsewhere revealed the foundations of part of a later, possibly 16th or 17th century house and a much earlier Iron Age or Romano British field system. 
The visit to the excavations will start at 10.30 and last for 1.5 to 2 hours. It will include a tour of the village earthworks and a chance to look at some of the finds unearthed in the current excavations which begin again in July. 
There is ample free car parking on site and further details including a location map will be sent on registration. Please register by contacting Trevor Pearson, Secretary, CBA Yorkshire at 
secretary@cba-yorkshire.org.uk