Events Archive
Subscribe to posts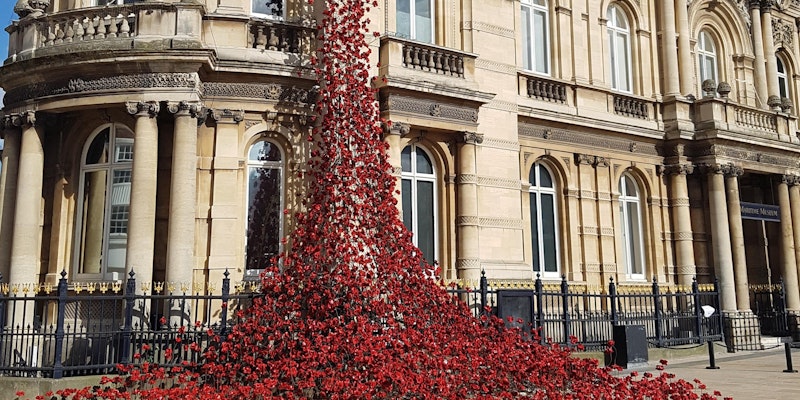 Discover why Hull is the UK's City of Culture!
Explore over 700 years of history with a guided walk of Hull's historic Old Town.
Tour guide Paul Schofield will lead through the town's medieval streets to take in the newly created Minster (Holy Trinity), Land of Green Ginger, High Street and Wilberforce House/Museums' Quarter, the old docks, the Pier and River Humber, and Humber Street which has been transformed into a cultural hub.
Meet at Hull City Hall, the walk will take approximately 2 hours.
Our guide Paul Schofield hails from Hull and has been leading tours of the city over the last 29 years. Over the years he has done work with the City Council, and Visit Hull and East Yorkshire and has recieved awards and much acclaim for his fascinating tours.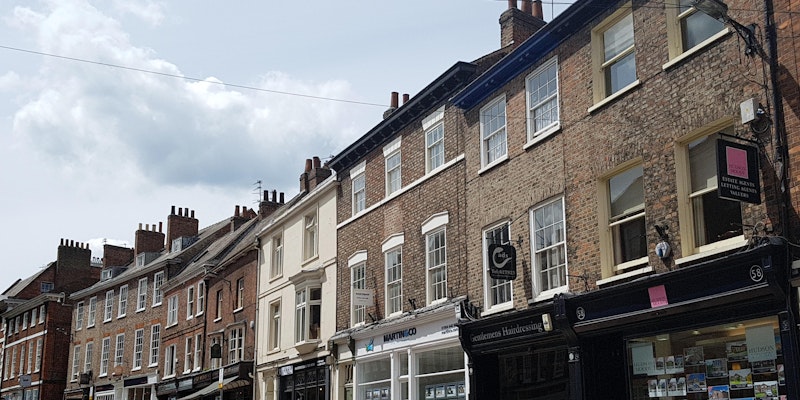 Thursday 20 July 2017
17:00 – 18:30
Holy Trinity Church
Micklegate

York
YO1 6LE
When people think of eighteenth-century towns, they often think of Bath: an elegant city with rows of classical terraces and crescents, inhabited by the characters of a Jane Austen novel. In contrast, York today is often thought of as a Roman stronghold, a Viking settlement, or a medieval town, but York, like Bath, was also a focus for polite society in the Georgian period. In York however, the older timber-framed houses jostled for position among the newer homes and classical facades often hid medieval interiors.
This tour will aim to evoke how the streets would have looked like at this time and also create biographies of the owners and inhabitants. It is an opportunity to put names and stories to the seemingly blank façades of the street, including Mr Theophilus Garencieres who was an apothecary and ran the medicated baths in Stonegate. The walk will also take in the houses of hatters, booksellers, ladies and gentlemen. The tour will begin in Micklegate, before turning to High Ousegate, Pavement and Stonegate.
Meet outside Holy Trinity Church, Micklegate, the walk will take approximately one and a half hours.
Our guide, Dr Matt Jenkins, is an Associate Lecturer at the University of York, specialising in buildings and landscapes.
As part of the Festival of Archaeology 2017 we are visiting the excavations at Hanging Grimston, near Kirby Underdale, North Yorkshire Sunday 30 July 2016 
The Hanging Grimston Community Archaeology Project is a joint venture of the High Wolds Heritage Group and Scarborough Archaeological & Historical Society. Its principal aim is to test, mainly through excavation, ideas derived from recent earthwork and geophysical surveys about the phasing and history of medieval and earlier settlement remains at Hanging Grimston - a deserted village on the western scarp edge of the Yorkshire Wolds, just north of Garrowby Hill (OS grid ref SE 79903 59971). 
Excavations at the site began in 2015 with the investigation of a probable manorial enclosure and included the discovery of the site of a medieval dovecote. Trenches elsewhere revealed the foundations of part of a later, possibly 16th or 17th century house and a much earlier Iron Age or Romano British field system. 
The visit to the excavations will start at 10.30 and last for 1.5 to 2 hours. It will include a tour of the village earthworks and a chance to look at some of the finds unearthed in the current excavations which begin again in July. 
There is ample free car parking on site and further details including a location map will be sent on registration. Please register by contacting Trevor Pearson, Secretary, CBA Yorkshire at 
secretary@cba-yorkshire.org.uk
Saturday 4 February 2017
Fountains Lecture Theatre, York St John University, Clarence Street, York YO31 7RB
A range of speakers covering recent excavations and research in Yorkshire
Booking form attached
11.20 Steve Sherlock Teesside's Oldest House: A Neolithic building at Street House 
11.50 John Buglass Boats in a Coalmine: The St Aidan's Project 
12.20 Yvonne Boutwood Researching and Recording Yorkshire' s Designed Landscapes 
12.50 Lunch 
14.00 Peter Halkon HLF community archaeology project at Nunburnholme 
14.30 Colin Haselgrove Cartimandua's Capital? The late Iron Age Royal Site at Stanwick, North Yorkshire 
15.00 Break 
15.20 Geoffrey Snowdon Yearsley Mill Research Project 
15.50 Megan Clement The Intertidal and Coastal Archaeology of the Yorkshire Coast: The CITiZAN Project 
16.20 YAYAS members 175 years of the Yorkshire Architectural and York Archaeological Society 
16.50 Close ---------------------------------------------------------------------------------- 
The cost of the day is £10 (Members of CBA Yorkshire & YAYAS) or £14 (non-members) Morning tea/coffee is inclusive. Lunch is not provided. 
Heslington Church, York
What's special about burial sites? Sue Cooper, Caring for God's Acre

'5 small steps…'  How to run a burial site project with the local community Harriet Carty, Caring for God's Acre

Yew Trees Russell Ball, Arbol Euro Consulting Ltd, founder of Fund4Trees

Buglife 

Love your cemetery Paul Senar, Friends of Hyde Park Cemetery

Looking for War Memorials David Hearn, Volunteer representing Civic Voice and War Memorials Trust

Choice of Workshops in the afternoon
More information from 

the Caring for God's Acre website or email info@cfga.org.uk
Discovering pre-history to the present
Dalby Forest Courtyard, near Pickering
Tim Yarnell, Forestry Commission Heritage Advisor: Welcome

Yvonne Luke, Historic England: Managing the woodland Monuments: 5000 years of history in the forests

Katie Thorn, Forestry Commission: Conserving our natural heritage

Keith Boughey: The Bronze Age in Broxa Forest – The Excavations of Lamplough and Lidster

Paul Brown: Tumuli, Types and Linear Marked Stones – Forest landscapes over the millennia

Geoffrey Snowdon & Elizabeth Sanderson: The Archaeology of Gilling Park & Yearsley Moor

Hannah Davies: Lumberjills

Brian Walker: A Walk Through History: a chance to see features in situ
Booking essential. 
The cost for the day is £5 and includes parking charge and tea/coffee. To book your place over the phone please call the Forestry Commission office in Pickering on 0300 0674300
South Leeds Archaeology Summer Conference
 - "Community Archaeology - The Future for Community Volunteer Archaeologists" at Oakwell Hall, Leeds. This conference aims to explore the practice of 'Community Archaeology', bringing together community archaeology and history groups alongside professional archaeologists to discuss the role of community volunteers in archaeology. The conference will examine how we might best ensure the highest quality archaeological investigations whilst at the same time expanding the involvement of volunteers and community groups. More information and booking via 
South Leeds Archaeology website
Historic England Residential Training School
Fountains Abbey and the Dales
Monday 16th May - Wednesday 18th May 2016
A three day residential training school introducing landscape archaeology.
For professional and independant archaeologists, historians and heritage managers.
Closing date for early bird applications (£225)
Friday 22nd April 2016
For more information and application form please contact: Sarah Prince 01793 414809
Train@HistoricEngland.org.uk
SHEFFIELD 2016 - YEAR OF MAKING
MAKING HISTORY FOR A SUCCESSFUL CITY: SHEFFIELD'S FIRST HERITAGE CONFERENCE
Saturday 16th April
Please find information below about the Making History for a Successful City Conference, 16th April 2016. Please forward on to anyone who you think might be interested or who you would like to see there. Please let us know if you have any thoughts or suggestions for the conference. Further details to follow, get the date in your diary.
A one-day Heritage Conference, a key event in Sheffield's Year of Making, will be held in the city on Saturday 16 April. It will be a major feature of the Year of Making.
'This is a first for Sheffield - a conference that explores how our past shapes the present and how it can guide the future' said Brian Holmshaw, chair of the conference steering committee. 'We have an opportunity to talk over the future of this city's heritage - from our world renowned industrial legacy to the lesser known corners we all cherish - picture houses of the 1920's, Tudor buildings fit for a Queen, churches, cemeteries and civic buildings, pubs and parks ... right through to the gritty histories of our established and more recent communities in their homes, streets and workplaces.
'We want to inspire and challenge the many people in Sheffield that we know have a keen interest in heritage to discuss the place of heritage in Sheffield's life' added Brian. 'This conference should foster an understanding of the contribution heritage makes to a successful city, and to community cohesion, better awareness of Sheffield's heritage players, and knowledge of how we can design and deliver a city heritage strategy – something Sheffield conspicuously lacks at the moment'.  
He added, 'I'm very excited about the keynote speakers – Harry Bowell of the National Trust and Paul Seddon from Nottingham City Council. They are experts in their field. I hope they will put the jump leads on Sheffield's heritage offer, bringing us into the league of twenty-first century cities that truly care about their history. Sheffield needs a heritage strategy, drawing together its diverse people, buildings, archaeology and other community assets and rewarding the volunteers who keep them going. It will bring in investment by showing what Sheffielders know already; that we've some of the finest buildings, green spaces and views in the country. Just because we're an industrial city that doesn't mean that's all we are.'
The one-day conference, supported by the University of Sheffield and hosted by Sheffield Hallam University, will be built round four main themes: Economic Vitality and Tourism; Health and Wellbeing; Cohesion and Community Pride; A Quality Heritage Environment. Delegates will take part in workshops looking at how heritage can contribute to each of these.
'The workshops will be active and participative, added Brian. 'And we've secured a highly experienced group of individuals to lead and contribute to them'.
The conference will take place at Sheffield Hallam University. Bookings will open soon and full details will be published shortly; register for all the details via heritageconference2016@gmail.com
Notes for Editors
1. The Year of Making is a year-long celebration of Sheffield's past, present and future as a city of makers, to promote a world city with an international reputation for excellence and innovation.  A number of key events will take place throughout the year, celebrating manufacturing, heritage, culture and making in all its forms.  The Year of Making is being promoted by the Sheffield Culture Consortium and an Advisory Group with representatives from business, education and industry.
2. Joined Up Heritage is a major theme within the Year of Making, with its own planned programme of events, which will be announced separately.
3. Enquiries to Brian Holmshaw on 07845 265547 or to heritageconference2016@gmail.com